Want to Build Your Dream Home?
Talk to the Property Experts about a Construction Loan Today!
Loanseeker are the experts in Construction Loans We know what a headache building can be, that's why our team of professional Lending Managersare here to help  you every step of the way!
Let us worry about the money and you concentrate on building your dream home

We are the experts in Construction Home Loans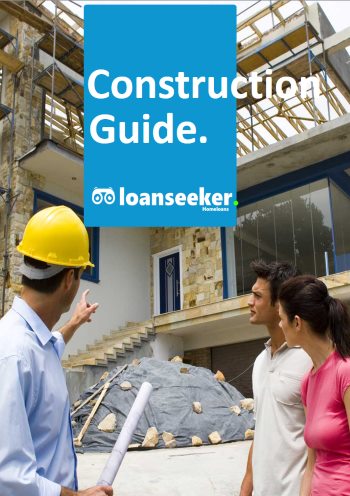 Construction Loans Explained
Building a brand new home or completing major renovations on an existing property are some of the most exciting projects we can undertake as home owners and you need to have the right Construction Loan to make your dreams happen.
If you're planning to build your dream home or give your existing home a major face lift, then chat to your Loanseeker Personal Broker Today
Building works call for a steady 'drip feed' of funds to meet ongoing costs as construction work progresses. Unlike a traditional home loan where the funds are made available to borrowers in a single lump sum, a construction loan lets you draw on the loan balance when payments need to be made to your builder at key stages. These payments are known as progress payments.
While work is still progressing you will be asked to make only interest repayments on the money that has been drawn down. So, at the start of your loan, you can expect small repayments, and these will gradually increase as your building project nears completion.
It means you aren't paying interest on money you haven't used as you would with a traditional home
loan, and with a construction loan the repayments will be far lower until your project is complete.
Construction loans normally have a variable rate and in general you can expect a maximum Loan to Valuation Ratio ("LVR" – the maximum proportion of the property's value you can borrow) of 95%. This is something worth speaking to your Loanseeker Broker about as the situation varies widely between lenders.
In some ways the process of applying for a construction loan is much the same as for a standard home loan. Your lender will want to see proof of your income such as pay slips or a contract of employment as well as bank or investment statements showing evidence of savings. These all show the lender that you have the financial capacity and personal discipline to repay the loan.
Construction Loans unlike a traditional home loan, when you apply for a construction loan you are asking your lender to provide funding for an asset that isn't yet built. That's why your lender will ask for some additional documents including:
A signed HIA/MBA fixed price building contract explaining details of the project's specifications, any possible variations, allowances and all costs.
Council approved building plans. It isn't normally a problem if these plans aren't available when the loan is initially approved but you may need to provide them before you can draw down on the loan funds.
Evidence that you are using a registered builder – such as a copy of your builder's licence.
A copy of your builder's insurance policy.
Quotes for any additional work not covered by the main building contract (e.g. landscaping, driveway, fencing, etc).
For More Information chat online with your Personal  Loanseeker Broker or call 03 93984862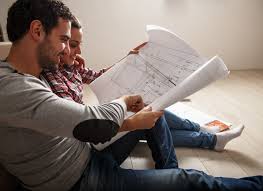 You Build Your Dream Home and Leave the Finance to us
Let your Personal Loanseeker Broker do all the finance work and you can concentrate on designing your dream home with the peace of mind knowing your finances are taken care of. We never cahrge a cent for our service!